End-of-Life, Cremation vs. Burial 
Jewish perspectives on aging, death & the afterlife 
Date & Time: Wednesday, Feb 14 Refreshments: 7:00pm Lecture: 7:30pm
Location: Chabad of Camarillo,  2800 S. Rosa Rd, Camarillo 93012
Suggested donation: $15
 Learn from an expert about the eternality of the soul. Can souls communicate with us from heaven? What is the Jewish view on aging, death vs. cremation & the afterlife. 
Some Jews today have chosen cremation over traditional burial. Reasons include environmentalism, discomfort with decomposition, and finances.
Bestselling author Doron Kornbluth spent  years studying the subject, speaking with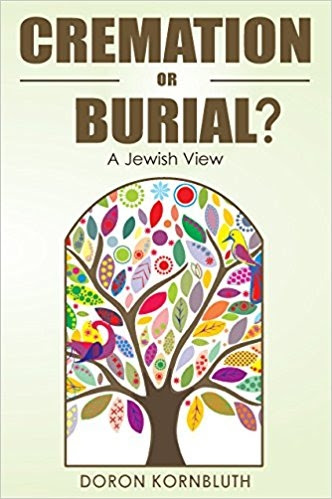 experts, consulting environmentalists, reading industry reports and academic studies, and examining both the realities on the ground and the philosophies behind burial and cremation.
Kornbluth speaks around the world, we are thrilled to be able to host him on his tour.
I urge you to  please clear your calendar and make it possible for you to hear this important lecture. Education is the antidote to ignorance. The best thing you can do on this matter is to make well informed planning & decisions.